Contracting Businesses I Work With
Running a multimillion dollar contracting business has unique challenges.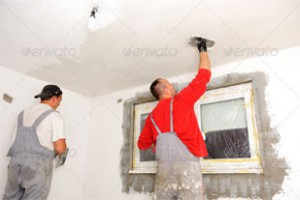 As the owner of a multimillion dollar contracting business, you have unique needs, issues and concerns and require different skills and tools to run your business successfully. Because you have multiple crews that are working on jobs at different locations, you have a complex challenge built into your business that other businesses, like a restaurant or a manufacturing business, don't have to deal with. And when you grow your business well into 7-figures, the complexity of running it multiplies. Let's face it, it's not the same running a few hundred thousand dollar business with a couple of crews as it is to run a multimillion dollar business with 10, 20, or 30 crews.
At Springboard Business Coaching, I only work with the owners of million dollar and larger contracting businesses. I understand the problems that owners in your situation face and I have proven strategies to resolve them. I help you create the right organizational structure for your businesses, learn new management skills, build your management team and implement the strategies needed to harness the full potential of your business.
Because of my knowledge of the issues and concerns of multimillion-dollar contractors, I am a frequent webinar and meeting speaker for national trade associations, such as PLANET – the national landscape contractors' association, the Painting and Decorating Contractors of America (PDCA), the Association of Residential Cleaning Services International and the National Pavement Expo.
I have experience working with a variety of contracting businesses including plumbers, electricians, security, and I have deep experience with:
Painting contractors
Landscaping contractors
Cleaning companies
No matter what's holding you and your business back, I can help you find and eliminate the obstacles on your way to success by using my proven process customized to your needs.
Curious what it's like to work with me? Fill out the form to the right to get immediate access to a recording of my free webinar and get familiar with my coaching style.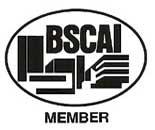 Here's How We've Helped Other Businesses.
Since working with Bill we have gone from losing money to a 6-figure profit and our business has grown more than 20%. It's incredible. Working with Bill has been a great investment.

Bill's tools and techniques reduced the struggle and helped me get and retain new customers. While working with Bill, my sales increased 40%, even though the price wars were brutal.

Bill's constant guidance and insight has helped us make decisions that were instrumental in greatly improving our business and making us happier more fulfilled people.

-Rick Holtz, HJ Holtz and Son Painting

-Warren Hoffman, Hoffman Interior Painting

-Chelsea Cleary, United Security