Success Stories
Read these success stories from my past and present clients to see what you can achieve by working with me, from increased profits to personal satisfaction and fulfillment as a business owner.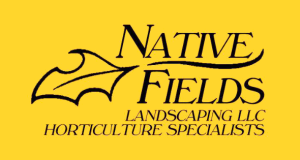 "We have developed and grown the business just liked I hoped."
You helped me focus in and make this happen.  We have a great company strututure and the employees, clients and sales are incredible.
I am so grateful for all your help in getting me on track to have a successful business with a perfect work/family balance.
–Kevin Dulio, Native Fields Landscaping LLC
---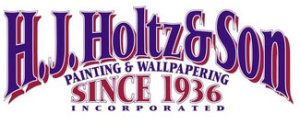 "Since working with Bill we have gone from losing money to a 6-figure profit."
When I met Bill, we had just finished the second year of registering a net loss in my painting company. I just laid off several people and I never wanted to have that experience again. I felt like we were at the bottom of the bottom and I wasn't really sure what I needed to do to turn things around.
Bill helped me focus on the things I needed to do to improve my business. Things like finding and fixing the biggest issues draining my profit, developing a sales, marketing and follow-up system, tracking key performance measures and making regular adjustments, and the list goes on.
Bill also helped me create an efficient and effective organization starting with me.  He helped me clearly define my role as the owner of a multimillion-dollar business and then define the roles of everyone else in my company to get the guys to really know what their jobs are every day. We also put in a companywide incentive plan based on profit goals to link everyone's performance to the overall goals of the company. Now we are all working towards the goals. It's made a huge difference.
Since working with Bill my business has become more efficient, more team oriented and we have gone from losing money to a 6-figure profit and our business has grown more than 20%.
The atmosphere of our business is also a lot better, because I'm better at projecting our values. I'm also getting incredible feedback from customers. That means a lot to me. I want my customers and employees to feel that they are dealing with the best of the best.
Wow, that is such a difference from what it used to be. It's incredible. That is what coaching has done for me.
When I hired Bill some people said, "You are in financial strain, how can you afford to spend more money?" But I didn't look at it that way. My dad always said, "Don't be scared to spend money to make money." I have sent guys to training, but I had really spent nothing to improve myself in this business.
Working with Bill has been a great investment. The company is doing much better and I feel more empowered and more confidentin what I do because I know that I am doing the right things and doing everything, I can to make this company a success.
– Rick Holtz, HJ Holtz and Son Painting
---

"I should have done this 25 years ago. Imagine where I would be now!"
When I met Bill my multimillion dollar landscaping company was stagnating. I was working 16-18 hour days and feeling like I wasn't getting anywhere. I was peddling hard but the chain wasn't connected to the wheel. It was frustrating.
I am in my upper 50's and I didn't want to turn 65 and say to myself, "I wish I had. If only I had…". That came to me when I had a health issue. I said to myself, "if you're going to do something or go someplace, it is now or it's never." I knew I had to go someplace, I knew I had to get out of the rut.
Working with Bill has been just wonderful – tremendously influential.
Bill has helped me build my management team, get my arms around my financials and focus my time on doing what I should be doing as an owner to run the company. It is like being the Captain of a ship. It gives me a chance to sit up here and look out at the window and say, "Hmmm. Let's steer around that," or "Hey, there's an opportunity, let's take advantage of that opportunity."
I don't have anybody at work or home who can help me with those big decisions that I have to make. So working with Bill is like having a board of directors who's invested in my business and listens to what my issues are and helps me work through my tough decisions. Bill has the experience from having coached countless other people who have been in similar situations. It's like having a business partner without having a business partner.
When first started talking to Bill I thought, "There is no way I can justify spending this money." But now I feel that I can't afford not to. I've gotten an excellent return on investment.
Results wise, we are growing again. Last year we had one of our best years ever. And I am getting home hours earlier. It has definitely made an impact on my personal life and my quality time.
I could kick myself for waiting so long to do this. I should have done this 25 years ago. Imagine where I would be now!
– Mike Kukol, Horizon Landscape
---

"I would strongly recommend Bill – he has changed our lives in many ways."
When I started working with Bill Silverman, My husband and I felt as though our businesses were not being run in the most efficient way possible and that our lives had fallen into complete chaos – 90 plus hour work weeks were the norm for us both when we met Bill. We felt unhappy and unfulfilled. We decided to start a family but realized with our schedules that something needed to be done, and so we hired Bill.
Bill's constant guidance and insight has helped us make decisions that were instrumental in greatly improving our business and making us happier more fulfilled people both professionally and personally.
In addition to improved efficiencies with our time, Bill build a plan for what we wanted in our business and helped us make improvements with the way we organize, manage and promote our business.
With Bill's help, our multimillion-dollar business turned a 10% profit compared to no profit the year before. We recently had our first child and purchased a new home.  I now work about 40 hours per week and my husband is down to around 60.
We continue to work with Bill to improve other aspects of our business and will for the foreseeable future. I would strongly recommend Bill as a business coach – he has changed our lives in many ways.
– Chelsea Cleary, United Security
---

"My sales increased 40%, even though the price wars were brutal."
Before I started working with Bill, my sales were flat and getting new customers was a struggle.
Bill has that unique ability to find the holes in your system and to unobtrusively make you more accountable. Bill also does a phenomenal job of showing step-by-step how to grow your business in a way that is easy for the average contractor to understand and implement.
Bill's tools and techniques reduced the struggle and helped me get and retain new customers.  While working with Bill, my sales increased 40%, even though the price wars were brutal.
– Warren Hoffman, Hoffman Interior Painting
---
 "Bill is a wise, guiding hand."
As my business coach, Bill Silverman has been helping me launch a new business. Bill is a wise, guiding hand for my new venture. He has a knack for seeing the full business opportunity in an idea. I'm grateful for Bill's perspective when I'm down in the weeds, for his fresh ideas when my thinking keeps going to the same two undesirable solutions, and for his ability to ask the big picture questions. He is skilled at shining a light on a hard truth, so that I can move forward again. I especially appreciate Bill's deep expertise in marketing, an area where I have no formal training. His knowledge of time-tested tools and methodologies to uncover the subtle nuances of what customers' want and value has been critical to my success as an entrepreneur. Thanks, Bill!"
– Carol Ross, Carol Ross and Associates
---

"My sales have gone up by about 30% in 6 months and this year I am going to increase by another 50%!"
I had hit a ceiling in sales in my painting business because I was too busy concentrating on doing the work, managing the crew, and doing the bookkeeping and not spending enough time on sales and marketing. I realized that I needed a system in place to get the work done more efficiently to help me find the balance between work, sales and seeing my family.
I had heard Bill on a webinar, and I took a leap and called him. It didn't cost me anything to talk for an hour in one of his intro coaching sessions. Bill was easy to talk to; his feedback was valuable, and I was comfortable with his approach. He asked the hard questions and I knew that this was a guy who could guide me and push me to that next level of how to grow my business.
I looked at hiring Bill as an investment in my business just like buying a piece of equipment. I believed it would pay for itself. And it has. It has been crazy how much it has.
My sales have gone up by about 30% in 6 months and this year I am going to increase by another 50%!
– Mike Kremsreiter, DBK Painting
---
 "Our company grew 20%, increased our profits"
"By working together with Bill and implementing his systems, our company grew 20%, increased our profits, and defined each team member's role for the future. And most importantly he helped me refocus my role in the company to limit my hours at work and reduce stress so I can enjoy more time with my family."
– Doug McDuff, President, Landscape America
---

"Enabled us to grow our business to about double when we first started working together"
I wanted to thank you for all of the help that you have been to Shawnie and me. You have provided critical coaching which has enabled us to grow our business to about double when we first started working together.
You have also helped us specifically with our org chart development and given Shawnie and I tools to work better together in our roles. I have been able to cut back on my work days and not feel the need or desire to step down as CEO as I was originally planning.
I wanted to thank you and acknowledge what a tremendous help you have been to us.
– Paul McLaughlin, McLaughlin Painting
---
 "Increased sales and profitability and the instilled confidence that hurdles can always be mastered"
"We have utilized Bill Silverman's talents over the past 18 months in consulting with our family landscape company. Bill has done a marvelous job not only in dealing the many issues presented to him due our family difficulties, but also in setting up procedures for better accountability and in assuring business processes be put into place are adequately measured. The result to date has been family members getting along better, increased sales and profitability and the instilled confidence that hurdles can always be mastered."
Here's How We've Helped Other Businesses.
Since working with Bill we have gone from losing money to a 6-figure profit and our business has grown more than 20%. It's incredible. Working with Bill has been a great investment.

Bill's tools and techniques reduced the struggle and helped me get and retain new customers. While working with Bill, my sales increased 40%, even though the price wars were brutal.

Bill's constant guidance and insight has helped us make decisions that were instrumental in greatly improving our business and making us happier more fulfilled people.

-Rick Holtz, HJ Holtz and Son Painting

-Warren Hoffman, Hoffman Interior Painting

-Chelsea Cleary, United Security