Blog
June 22nd Webiner – What Multi-Million Dollar Contractors Do
June 12, 2017
Category: Business Tips,Techniques and Solutions
Attention: Contractors with 7-figure and larger businesses. Please join me for my free WEBINAR:
What the Owners of Great Multi-Million Dollar Contracting Businesses Do That You Should Do Too
Thursday, June 22nd 2017 at 1:00 p.m. Eastern
Not free on June 22nd? Register anyway & receive a recording of the presentation!
Do you have a million dollar or larger contracting business,
but it's not the growing, profitable, smooth running business
that you want it to be?
Do you want a business that virtually runs itself,
but as your business has grown, have your
headaches, stress and hours at work have grown too?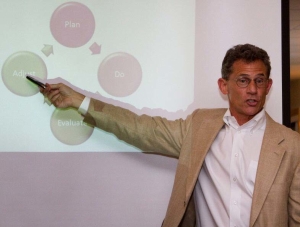 If you answered yes to these questions, here's something you should know:
Many of the problems in your business are caused by you, the owner, either not doing the job that owners of multi-million dollar contracting businesses should do, or not using the most effective management techniques for leading your business.
Your business is much more complex than when it was smaller. Yet most owners don't adjust to the new realities and challenges of leading their larger, more complex contracting business. This is stunting your growth, limiting your profit, and adding hours of work and frustration to your day.
Join me, Bill Silverman from Springboard Business Coaching, to learn what the owners of great multi-million dollar contracting businesses do that you can do too, to create the profitable, growing, smooth running business  you want.

Here's some of what you'll learn:
How your current approach to managing your business can perpetuate lackluster performance.
How changing the way you lead will create a cycle of lasting success.
The 4 things owners of great 7-figure and larger contracting businesses spend most of their time doing, which other owners neglect.
How to master the leadership skills, structures, and mindset you need to multiply your impact and control, improve your business performance, and
reduce your stress and time at work.
The keys to creating a trusted team of independent managers who'll drive profitable growth without needing your constant attention.
Join Me!
You'll learn powerful, but simple steps you can take right now to improve how you manage your company  to create consistently strong growth and more time for the rest of your life.
This is a Webinar so you can attend from the comfort of your home or office, but Space is limited, so please reserve your spot now!

Here's How We've Helped Other Businesses.
Since working with Bill we have gone from losing money to a 6-figure profit and our business has grown more than 20%. It's incredible. Working with Bill has been a great investment.

Bill's tools and techniques reduced the struggle and helped me get and retain new customers. While working with Bill, my sales increased 40%, even though the price wars were brutal.

Bill's constant guidance and insight has helped us make decisions that were instrumental in greatly improving our business and making us happier more fulfilled people.

-Rick Holtz, HJ Holtz and Son Painting

-Warren Hoffman, Hoffman Interior Painting

-Chelsea Cleary, United Security